Our Business


We provide a beyond professional, speedy and fantastic service in :-
WET TRADE & TILING WORKS
-PLASTERING (External & Internal)

-BRICK & BLOCK LAYING
-SKIM COAT & PUTTY
-FLOOR SCREEDING
-FLOOR TILE, GRANITE & MARBLE
-WALL TILE, GRANITE & MARBLE
We have experienced in both private and public residential and commercial property development projects awarded by our customers and Main Contractors.
We will ensure high quality of the Architectural work are executed and meet all the requirements as stipulated in the tender specifications and all relevant legal codes.
Our journeymen know the properties of various mortars and other bonding materials, and they know how to handle different types of masonry units as well as the ability to use proper lifting techniques to work with heavy tools and materials.
We promise we will deliver our best to meet your expectation and full fill your satisfaction. The output is definitely the product and quality above your specification.
We assure the best workmanship by constantly training our employees as well as our site supervisors and site managers will make sure your design and standards are executed sufficiently and efficiently.
Mr Lee Kin Wa, Managing Director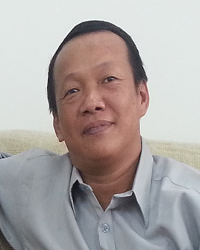 Mr Wong Hon Khee, Site Agent
Mr Ng Than Sung, Site Agent
Mr Tai Yen Teck, Assistant Manager
Mr Goh Seng Eng, Site Supervisor
Mr Fong Foo Weng, Driver